M&C Recycle Reviews
M&C Recycle Reviews are from genuine customers; OnRecycle collect genuine reviews for M&C Recycle. We approach every single customer that completes a trade with us to leave a review of their experience with M&C Recycle.
M&C Recycle are also known as m&c recycled reviews, mc recycle reviews and m and c recycle review.
View the M&C Recycle website:
Newest Reviews
Fast transaction as agreed. Good communication throughout!
Very efficient company and quick transfer of money.
Great service, not a bad price to recycle my phone. I was expecting more though, satisfied with the requested price. I will recommend and use again
I can't recommend this company enough! Not only did they offer the highest price but they kept their word and paid exactly what they promised unlike a few other companies like WE BUY ANY PHONE,
I sent in my s6 in mint condition as described. Quoted £125 - payment received promptly very pleased. Read some poor reviews after i had sent my phone which made me uneasy. I held up my end so did they needn't of worried
Couldn't fault it in regards transition, offer was very close to what originally offered and I am very happy with the offer. Money straight in to my account and no hassle at all. All I had to do was wrap the phone in bubble wrap as I consider the envelope that they sent was not appropriate for a breakable item, but small price to pay for a great service.
Excellent service. Thank you.
I believe I have answered this previously. I was happy with the service and the price give though course I would have liked more. Who wouldn't. One or two small hiccups which are no problem. I had emailed you that I had sent the item by parcel post and it would arrive Thursday and I received a bag to forward it after it had been sent. I also received an email that offered me a lower price but this was finger trouble and not for me. Apart from this I was happy withe service and the money arrived quickly. All in all a good service which if the occasion arose then I would use again. Certainly worth the five stars
Received the mailing envelope and I wrapped my phone in foam and bubble wrap to be 100% sure it could not get damaged. This meant my immaculate phone arrived at m&c recycle immaculate. I then received my bank transfer for the full price offered. I am very happy to have dealt with m&c and will do so again.
See more reviews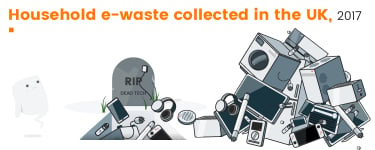 Household E-Waste Collected in the UK 2017
25th May 2018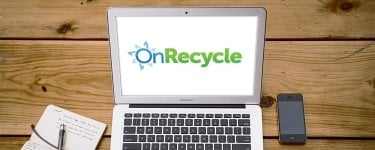 The Definitive Guide to Selling Your Mobile Phone
24th March 2015
Learn about the 10 Most Expensive Mobile Phones in the World
20th March 2015