Mobile Cash Mate Reviews
Mobile Cash Mate Reviews are from genuine customers; OnRecycle collect genuine reviews for Mobile Cash Mate. We approach every single customer that completes a trade with us to leave a review of their experience with Mobile Cash Mate.
Mobile Cash Mate are also known as cash mate reviews and mcm review.
View the Mobile Cash Mate website:
Newest Reviews
Very fast service friendly helpful staff total pleasure to deal with from start to finish fast payment
very polite and helpful staffs. dealted with my problems quick and fast would like to use it again
Great, we're quick and easy. Paid what they said. Very good.
MOBILECASH informed me that the phones had minor scratches on the outer casing and therefore reduced their offer. Not true both phones we're in pristine condition. Not impressed with this Sharp Practice
Very swift service, better price than I could get anywhere else, even though it had a damaged screen.
Very happy with this service. I didn't receive the full amount initially quoted for the type of phone I sent in but that's because it had a part that had been replaced and it was communicated clearly that the original quoted amount was an up to" and subject to the condition of the phone. The posting pack arrived quickly and was really handy so the phone was easy to post, just remember to get a receipt from the post office. Once I sent the phone the money was in my account 2 days later.
Excellent at every stage and pleased after they received my phones 24 hours later the money was in my bank account. If you are selling your old mobile these people are the best
Was initially offered £83 but they reduced it to £75 saying there were chips in the outer casing. The back case had been sitting in a draw for nearly two years, due to using a case that replaced the outer casing and also covered the screen. I had also kept the protective plastic film on the screen. So I wasn't expecting them to reduce the price, as I considered the phone to be in excellent condition. It seems they want it to be in practiclly new condition to get the maximum price. I didn't feel it was worth the hassle of getting it back and finding another company so I just accepted the offer - on the plus side, they did pay very quickly.
Very fast service Thank you
See more reviews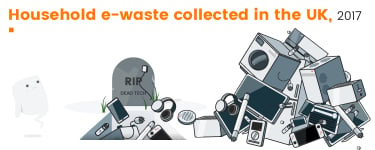 Household E-Waste Collected in the UK 2017
25th May 2018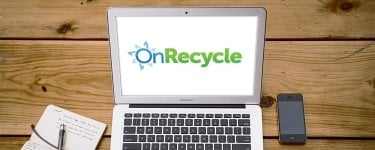 The Definitive Guide to Selling Your Mobile Phone
24th March 2015
Learn about the 10 Most Expensive Mobile Phones in the World
20th March 2015