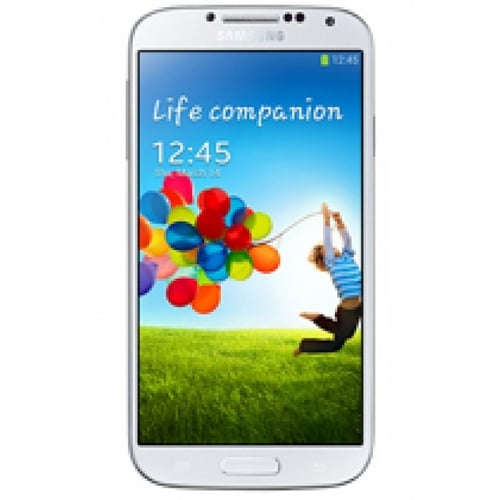 Sell My
Broken
Samsung Galaxy S4 I9505
for the best price online
Sell your Broken Samsung Galaxy S4 I9505 with OnReycle and get the most money. We compare all major phone recyclers in seconds.
Is your phone locked to a network? If so, please choose a network below:
Unlocked
EE
Orange
T-Mobile
Three
Vodafone
O2
Tesco
Virgin

Lyca Mobile

Giff Gaff
Payment

Recycler

Price

Freepost

Sameday

Period

Methods

User Rating

Sell Now

Loading recycler prices...
---
Selling your Samsung Galaxy S4
Launched in 2013, the Samsung Galaxy S4 was, for its time, one of the most popular phones on the market. Since then, however, Samsung have introduced numerous new phone and tablet products, with the most recent announcement being the S8, scheduled for release within the next few months. As part of an ever-changing market, where technology is speedily exceeding consumer expectations at every available opportunity, the Galaxy S4 is now unlikely to be at the forefront of the mind of the consumer. This means that if you have an S4, now might be the best time to consider cashing in and / or upgrading. Why not sell through OnRecycle?
Why OnRecycle?
OnRecycle are a company with several years of experience in dealing with e-commerce. We can assist you with a range of requirements, in an industry which can often be overwhelming to trade in – especially if this is your first time. Having formed successful relationships with many of the major online recyclers, OnRecycle provide you with the best options to sell your device, tailored to suit your personal requirements.
If you are thinking of cashing in on your S4 while you have the chance, by using our easy-to-use website, you will receive an instant price for your device. The way that our service works, is similar to many of the online price comparison websites available today. However, where OnRecycle is unique, is that the price you receive is instant and you will not need to enter your email address or any other personal details to receive a quote. This avoids the hassle of having to complete details, enter (often forgotten!) passwords, and receive numerous unwanted emails which inevitably end up in your junk folder!
How OnRecycle Works
Simply log on to our website, and complete the details for the type of S4 that you have, and a price will be received instantly. We are currently providing quotations for 12 different types of S4, most with a range of memory (16, 32 and 64 GB models). Simply change the online filters to match your product, to bring up an accurate price for your phone. Even if your device is broken, many recyclers are still willing to pay you money, to take them off your hands.
Having received a list of potential buyers, the ball is now in your court! A word of caution at this stage, however. Although it can be very tempting to choose the supplier who will offer you the most money for your S4, other factors should be taken into consideration. For example, have you heard of the company offering you the best price? What is their reputation like? Unfortunately, as with many other industries, fraudulent companies do operate in the e-commerce industry. Our star rating system can help you to choose the best company to trade with, and it is always advisable to read some of the reviews available (a link appears below the star rating image).
Furthermore, you should also consider how quickly you need the money, and in what form payment is most suitable. Many recyclers trade differently, and pay using different methods. Once you have identified when and how you will receive payment, you are in a better position to make a decision about who you sell to.
Having chosen a buyer, you can then simply click on the 'sell now' button. This will either take you to the recycler's website directly, or you can buy through OnRecycle – depending on the options available. Buying through OnRecycle guarantees you security with payment and assistance during the process. Even if you haven't fully committed to making a decision, why not search for your device and receive a free, no obligation quotation?
The Samsung Galaxy S4
The Samsung Galaxy S4 is an Android Smartphone produced by Samsung Electronics, and was released into the marketplace in April 2013. The S4 is the successor to the S3 and Samsung deemed it unnecessary to alter the design from the latter. The S4, however, had numerous upgrades in comparison with its predecessor, some of the most significant include the eye-tracking function in addition to recognising when a finger is placed over the device. The hardware was upgraded from the S3 and, as a result, the software was also upgraded to incorporate the hardware improvements.
The S4 immediately became Samsung's fastest selling smartphone, with an estimated 20 million devices sold in the first two months! After the first six months, the smartphone recorded an impressive 40 million sales. Its popularity remains today, despite subsequent upgraded versions. As a result, the price you are likely to receive for the S4 remains high.
One of the reasons for the phone's popularity, is the number of fancy features that it has. As previously mentioned, the eye-tracking software enables users to move pages simply by tilting your head, or by tilting the device. This feature is known as 'smart scroll.' Reading webpages has never been easier! The phone also has a temperature and humidity sensor, a story album (for photos) and 'drama,' 'eraser' and 'sound and 'shot' features, the latter of which enables you to record sound and store this with the picture that you are taking. 'Eraser' enables you to delete objects within the photograph should you wish.
The phone is available as a 16, 32 or 64 GB model, however this can be upgraded by utilising the device's micro USB functionality (which is capable of supporting 128 gb cards). It is available in a wide range of colours, including black, white, red, purple pink and brown. The phone can personalised to your tastes (both appearance and content), and the 'hub app' links you to a plethora of applications, for music, e-books and games.
Whether or not you wish to upgrade your phone, or are simply looking for some extra cash, fill in the details online and you will receive an instant quotation, helping you to make what could be a very difficult decision. As always, OnRecycle are here to help along every step of the selling journey.
You are viewing: Broken
Samsung
Galaxy S4 I9505
up to the price of:
£10.00