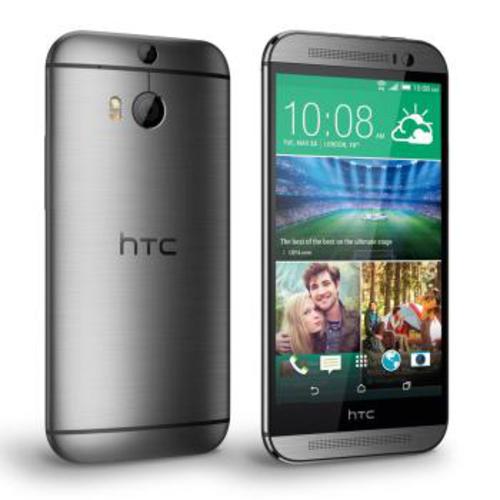 Sell My
HTC One M8
for the best price online
Sell your HTC One M8 with OnReycle and get the most money. We compare all major phone recyclers in seconds.
Is your phone locked to a network? If so, please choose a network below:
Unlocked
EE
Orange
T-Mobile
Three
Vodafone
O2
Tesco
Virgin

Lyca Mobile

Giff Gaff
Payment

Recycler

Price

Freepost

Sameday

Period

Methods

User Rating

Sell Now

Loading recycler prices...
---
Selling your HTC One M8
Despite being less popular than the Samsung or Apple devices which dominate today's mobile phone market, the HTC One (M8) which was released early on in 2014 has a wide range of functions, retaining its value in today's mobile phone marketplace. If you are considering changing to another model or are in need of some urgent cash, OnRecycle can give you a quotation for your existing device, making the prospect of selling your HTC One (M8), or upgrade, more realistic than you might have thought. You might ask who OnRecycle are, however and what we do?
About OnRecycle
With over 6 years of experience in the e-commerce industry, OnRecycle are experts when it comes to buying and selling mobile devices online. Having spent the time creating and maintaining effective relationships with a large number of key recyclers, we encourage our customers to take advantage of our hard work, by logging onto our website and obtaining an instant quotation. If you have never sold items online before, we offer assurance that we are happy to help you during every step of the process. Our online payment facility ensures that if you sell through OnRecycle, we will make the transaction process as safe and secure for you as possible as we recognise that many people are unsure about providing their bank details online.
In a similar way to many price comparison websites, OnRecycle's website allows you to receive a quotation to suit your requirements instantly! Where OnRecycle differ however, is that we don't ask you to complete additional information in order to do so. Simply find the phone model on the website and a price is provided without any hassle! This means that you won't receive any unnecessary (and often unwanted) emails that inevitably end up in your trash folder. So, how do you use OnRecycle?
What We Do
As previously mentioned, in order to use our service, all you need to do is log on and search for your HTC One (M8) version in the search bar at the top of the page. Once you find yours, click on the device and a new screen appears. From here, you can then choose the phone version (16 GB or 32GB), and select the condition that your phone is in. Whether the device is new, broken or working, many recyclers are still happy to pay you a good price for your device.
Having completed these details (and chosen whether or not your phone is locked), a range of recyclers appears for you to choose from. At this stage, we recommend that you make your decision after considering a range of factors. Although it can be extremely tempting to choose the provider who will give you the best price, you should also consider when the recycler will pay you, and the method for doing so (e.g. cash, bank transfer, etc). We also recommend that you take the time to read reviews for the recycler you wish to do business with, and consider their star rating – take advantage of the fact that other people have used them in the past. This will help you to avoid some of the less reliable recyclers, saving you stress further down the line. The recyclers recommended by OnRecycle are the first to appear on the page, enabling you to find the best recycler for you, more quickly and easily.
The HTC One (M8)
Released in 2014, the HTC One (M8) is the second generation of HTC phones, after the HTC One. The phone is both an Android and Windows smartphone, depending on which version is purchased, and, as the name implies, was manufactured and sold by HTC.
The phone's rounded chassis gives it a stylish, smooth appearance, making it attractive and comfortable to use. The phone's screen has a 5 inch 1080p display which makes operation easy and clear. On the front of the device, are two speakers which give a really effective sound quality as one speaker is at the top of phone, and the other at the bottom. The lens on the front of the unit is clearly at the top, enabling you to take 'selfies' easily! The resolution has also been improved from the former model. On the rear of the phone is a duo camera, with an LED flash, meaning that you can take high-quality photos in a similar way to a camera. The camera function of the phone also has a 'depth of field' sensor which allows users to refocus and apply a range of different effects to both the foreground and the background of photos. This makes it easy to customise your photos, and test your creative skills.
The phone's video function also has a 'face tracking' option. This makes video calling fun and easy as the phone tracks and focuses on individual faces. If you are calling a group of people, a grid appears and focusses on each individual face so that they appear in one of the boxes around the screen (to a maximum of 4).
In terms of storage, buyers can choose between the 16 and 32 GB versions. If extra storage is required, the device has a useful micro SD slot, allowing you to transfer files easily and open a range of saved files on the phone. This is particularly effective if you have the windows version of the One (M8) as you can load up a range of documents. It is not only documents that can be stored on the card, however, you can also move applications between the phone and storage card facility.
Although Samsung and Apple products have dominated the marketplace in recent years, the HTC One (M8) has some unique, impressive features which gives the device a good re-sale value. If you are considering selling your One (M8), obtain a quote from OnRecycle today. Cashing in on the phone might be easier than you think.
You are viewing:
HTC
One M8
up to the price of:
£73.00