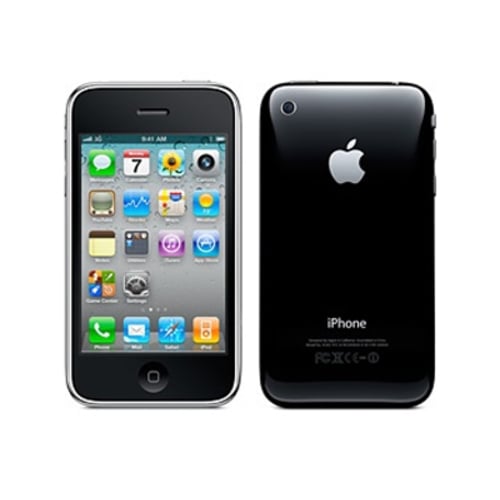 Sell your iPhone 3GS with OnRecycle and get the most money. Within seconds, we compare iPhone 3GS trade in prices from all major phone recyclers, to help you recycle your iPhone 3GS with ease.
Payment

Recycler

Price

Freepost

Sameday

Period

Methods

User Rating

Sell Now

Loading recycler prices...
---
Sell My iPhone 3GS For Cash
When Steve Jobs, Steve Wozniak and Ronald Wayne founded Apple back in 1976, they could not have predicted the scale to which it has grown! They are now a multinational technology company, responsible for some of the most popular pieces of software, hardware and smartphones that the world has ever known. The brand is associated with user-friendly smartphones which are amongst the most eagerly anticipated releases on the market.
Owning Apple products is exciting; it is hard to predict what the latest devices will be capable of, and Apple have a consistent flow of new products for its loyal fan base. For owners of older handsets, however, new releases can be frustrating. The value of older smartphones, such as the iPhone 3GS plummets each time a new device is launched. If this sounds familiar, OnRecycle are here to help.
---
Selling Your iPhone 3GS With OnRecycle
We work with some of the world's largest online recyclers to give owners of the iPhone 3GS as many selling options as possible. Our work involves creating and forming relationships with potential buyers, and this has helped us to create an easy-to-use system which has all the information you'll need to sell iPhones 3GS models with confidence.
When you have logged on to our website, locate and select your device from our menu. We will also need to know the phone's condition (either 'working', 'new', or 'broken'), and version (either 8, 16 or 32GB). These options will affect the price that you receive for your iPhone 3GS, so be sure to answer truthfully to avoid any disappointment at a later stage.
Once you have chosen the condition and version of your iPhone 3GS, the table will update and present you with the information you need to make a decision on who to sell to. If you are after fast cash, the 'payment period' column will be of interest. If you are only interested in price, view the 'price' field.
The 'user rating' column allows you to arrange the recyclers according to how well previous users have scored them. The star rating system is based on the number of complaints per 100 orders (through OnRecycle) - the higher the number of stars, the less number of complaints they have had. There is also a link to 'view reviews' which allows you to read up on more past customer experiences.
Once you have chosen a recycler, you are ready to sell your iPhone 3GS online! Click on the 'sell now' button and follow the remaining steps to complete your sale.
---
Apple iPhone 3GS
In 2009, Apple released the iPhone 3GS - an upgraded version of the 3G released in 2008. Most notable improvements included the operating system and storage sizes available.
The 3GS weighs only 135 grams and has a TFT capacitive touchscreen. The display measures 3.5-inches and when you compare this now to some of the newer models (e.g. the iPhone 7), it can feel quite strange to operate! The pixel rating of the device is 320 x 480 which has been enhanced quite dramatically since 2009.
The iPhone 3GS comes with iOS 3 but this can be upgraded to 6.1.6. It can be purchased either as an 8, 16 or 32GB handset and each one comes with 256MB of RAM. The device has a camera with a 3.15 megapixel lens, and has other features which have been retained by more recent iPhones such as maps, organizer and voice command.
The battery of the 3GS has up to 300 hours of standby time, up to 5 hours of talk time (3G) and up to 30 hours of music time. It can be bought in either black or white.
---
You are viewing:
Apple
iPhone 3GS