Sell My
Samsung Galaxy S4 I9505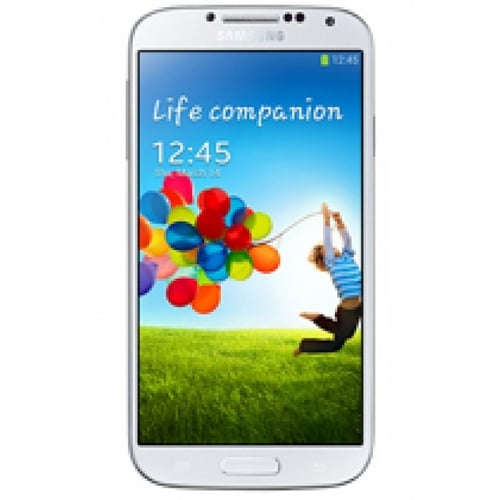 Sell your Samsung Galaxy S4 I9505 with OnReycle and get the most money. We compare all major phone recyclers in seconds.
Payment

Recycler

Price

Freepost

Sameday

Period

Methods

User Rating

Sell Now

Loading recycler prices...
---
When Samsung was founded in 1938, no one could have predicted the impact it would have on people's lives. Recognised as a multinational conglomerate, Samsung has become one of the biggest selling manufacturers of mobile phones ever, and the effects it has on South Korean society is incredible. Strongly influential on South Korean politics, media and culture, as well as the nation's economic development, its headquarters consist of 3 buildings within a major office park in Seoul, known as 'Samsung Town.'
It is not just in South Korea, however, where Samsung is influential. People all around the world eagerly await the newest Samsung smartphones, complete with the latest technology and features. Whilst this is good for technological progression, it often means that the value of older devices decreases rapidly.
One such device is the Samsung Galaxy S4. Released in 2013, it was once one of the most sought-after products on the market, but has since become outdated due to the release of other, newer smartphones in the 'S' series (Samsung plan to release the S8 in 2017). Such is the speed at which mobile technology is evolving, devices depreciate in value, almost as soon as we have received them.
If you have a device like the Samsung Galaxy S4 and are considering upgrading to a new handset (or simply wish to sell your phone), OnReycle can help you. We work with some of the biggest recyclers in the world and have created a website that gives you all the information you need to make a decision on selling. The relationships we have formed with these recyclers has allowed us to create an easy-to-use system that pairs you with a list of potential buyers instantaneously. We've done all of the hard work so that you don't have to!
---
Using the OnRecycle System
When you log onto our website, you'll notice a search bar that appears at the top of every page. Simply enter the text 'Samsung Galaxy S4' into that search bar, and a list of devices matching your product should appear. Click on the product that resembles your Samsung Galaxy S4 and you will be taken to a new screen.
We now need to know a few more details about your Samsung Galaxy S4 so that we can get you an accurate list of quotations. Please take the time to tell us your phone's condition (either working, broken or new) and the network that it is locked to (if any). Next, we need to know which version of Samsung Galaxy S4 you have from either the 16, 32 or 64 GB units. Change the details in the grey boxes, and the recycler's information will update below.
When the list updates, you can proceed to the next step: finding a suitable recycler. Whilst it may be tempting to choose the recycler who offers you the highest price, there are other factors that we recommend you consider. One of the most important (in addition to price), is the reputability of the recycler. OnRecycle have designed the system to give you easy access to a list of reviews left by previous sellers who were once in a similar position to yourself. Next to the recyclers, there is a 'view reviews' link. Take the time to read these so that you can gain a deeper insight into the recyclers.
Another factor that it is important to a lot of our customers is the 'payment period' - the time it will take for you to receive payment from the buyer. If prompt payment is important to you, sort the data to bring the recycler who will pay the quickest, to the top of the list (you can also sort the data by 'price' and 'user rating').
Once you have chosen a recycler, you are ready to enter into the final part of the sales process. Click on the 'sell now' button (which appears next to your choice of recycler) and follow the remaining steps to sell your phone and gain cash. If you are offered the option to sell through OnRecycle, we recommend that you do this, as you will be able to take advantage of our expert advice should it be needed. Furthermore, we will ensure that you sell your phone through a secure payment system.
When you have received the cash for your Samsung Galaxy S4, you may well be wondering what to do with it. If you want to upgrade to a newer handset, it can be useful to read a review of the Samsung Galaxy S4, so that you know what you will compare future purchases to. Here is our brief review of the Samsung Galaxy S4.
---
Samsung Galaxy S4
The Galaxy S4 was Samsung's 2013 entrance into the smartphone market, and was an upgraded device from the S3 released in 2012. The phone is lightweight, weighing just 130 grams, and has a 5-inch super AMOLED capacitive touchscreen display. The resolution of this screen is 1080 x 1920 pixels, which is a substantial upgrade from the S3 which had a resolution of 720 x 1280.
The S4 operates initially via the Android 4.2.2 operating system, but this is upgradeable to 5.0 (Lollipop) after purchase. The phone can be purchased as either a 16, 32 or 64GB model. Extra storage is available via the micro SD card slot (up to 64GB). Each device is further supported by a 2GB RAM.
The S4's camera has a 13 megapixel lens, with a secondary lens of 2 megapixels. It plays both MP3 and MP4 files and has a loudspeaker and jack for different types of listening. The battery has up to 350 hours of stand-by time, up to 17 hours of talk time (both on 3G) and up to 62 hours of music time. The Galaxy S4 is available to buy in a range of colours, including white frost, black mist, arctic blue, brown autumn and pink twilight.
---
You are viewing:
Samsung
Galaxy S4 I9505