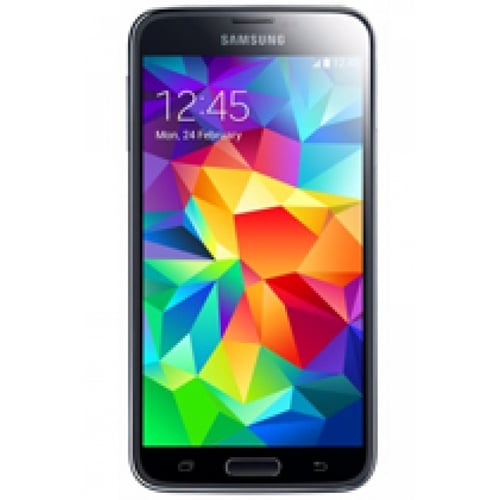 Sell My
Samsung Galaxy S5 G900F
for the best price online
Sell your Samsung Galaxy S5 G900F with OnReycle and get the most money. We compare all major phone recyclers in seconds.
Is your phone locked to a network? If so, please choose a network below:
Unlocked
EE
Orange
T-Mobile
Three
Vodafone
O2
Tesco
Virgin

Lyca Mobile

Giff Gaff
Payment

Recycler

Price

Freepost

Sameday

Period

Methods

User Rating

Sell Now

Loading recycler prices...
---
Selling your Samsung Galaxy S5
2014 saw the entrance of Samsung's Galaxy S5 mobile phone onto the mobile phone market. At the time, the phone was one of the market's most popular choice of smartphone. Since 2014, however, technology has evolved to include devices such as the S6 model, and many consumer tastes have changed in accordance with the technological advances. As a result, consumers are regularly trading in their S5's to one of the newer devices. If you are considering upgrading, changing phone, selling a broken device or have another reason for selling, OnRecycle can help you to get the best possible price for your unwanted phone. Even if you are unsure – OnRecycle can provide you with a list of prices you could receive for your Samsung Galaxy S5, to help you to make a decision.
What OnRecycle do
OnRecycle provide users with a comparison service, enabling them to search a wide range of major recyclers, in order to find the best price for them. Typing in the device that you wish to sell returns the names of potential buyers for your device, and the price that you can expect to receive. Although many users only focus on the supplier that offers them the best possible price, it is important that you are aware of the ramifications of your actions, and ask yourself a series of questions prior to making an agreement. For example, although a buyer may be paying a good price for your device, you may not get that money as soon as you would with one of the other buyers. In addition, we always recommend that users check the company before making a commitment to sell. If you take the time to read reviews and observe other experiences from people who have used the supplier previously, you can be more confident - when entering into an agreement - that you will be paid on time.
The search format that OnRecycle provide users with couldn't be more simple. Not only are you able to search for your device, but you can also select the phone version from a menu to ensure you are given an accurate price. For the Galaxy S5, users will choose between the 16GB and 32GB models. In addition, you may also receive more money if your phone is new (such as an unwanted present). If your phone is damaged, you could still receive a good price for your device, depending on its condition. Selecting 'new,' 'broken,' or 'working' from the options available, returns the results that match your specific handset. After you have chosen your buyer, click on the 'sell now' button to be directed either to the recycler's website, or, for some buyers, you are able to sell your phone directly through OnRecycle.
The Samsung Galaxy S5
What is particularly noticeable about the Galaxy S5, is the 5.1 inch FHD Super AMOLED display, which has a resolution of 1920 x 1080 pixels. The large screen and detail of its display provides users with an enjoyable internet experience, allowing them to watch movies and images at a high quality. Due to the screen's size, reading text on the device also provides a good experience, as a relatively large quantity of words can be displayed at any one time. A web-surfing session is also enhanced by the 2.5 GHz quad-core application processor that the device boasts, which enables users to find web content and carry out other internet services (such as watching video clips), within a speedy timeframe. When searching the Internet, the S5 has a range of software available for use such as Google Chrome, Google, Youtube, Gmail, etc.
The Samsung Galaxy S5 also enables owners to store a large amount of information. Whether the user has a 32gb model, or a 16gb model, the storage can be enhanced using a micro SD memory card (up to 128 gb). This is useful if you have a large amount of data that you like to keep mobile, such as a collection of music, documents or photographs.
If photography is one of your interests, the S5 produces a high-quality photograph through its 16 megapixel lens (for the front). If you enjoy taking 'selfies' the front lens is 2 megapixels. Other functions that the camera has, includes a 'selective focus' and a 'virtual tour shot.' As the screen is large and has a good resolution, photographs look impressive on the Galaxy S5, and can also be transferred onto many laptops and computers. Other features that the handset has, include a fingerprint scanner and a heart rate sensor.
The Galaxy S5 has a metal-effect trim, giving it a stylish, attractive appearance. On the rear of the handset, is a soft-touch panel which makes handling the phone comfortable. Its dimensions are 142 x 72.5 x 8.1 mm and the handset weighs 145 grams. Storing and handling the device is therefore easy. The device is also water-resistant and dust-resistant.
Despite not having one of the highest-end specs on the market, the Samsung Galaxy S5 is still a popular choice for many people, and covers a large part of the criteria that mobile-phone users have. As such, it may be that selling the device could raise a considerable sum of money if you wish to sell. Find out more, by getting a price for your handset, through OnRecycle.
You are viewing:
Samsung
Galaxy S5 G900F
up to the price of:
£103.00