Sell My
Samsung Galaxy S5 G900F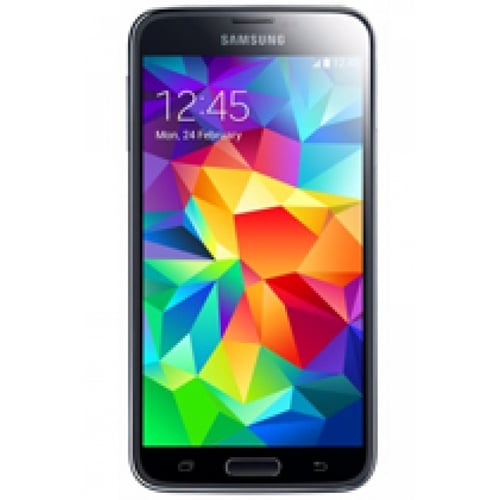 Sell your Samsung Galaxy S5 G900F with OnReycle and get the most money. We compare all major phone recyclers in seconds.
Payment

Recycler

Price

Freepost

Sameday

Period

Methods

User Rating

Sell Now

Loading recycler prices...
---
Based in Seoul, South Korea, Samsung initially applied its trade to selling fruit, fish and vegetables to China - an industry which is not often associated with the now multinational conglomerate! Throughout its trading years (Samsung was founded in 1938), the company have participated in trades such as textiles, securities, insurance and retail. However, Samsung is perhaps best known for its role in the consumer electronics and telecommunications markets, where it has become a true household name.
Samsung is a brand associated with quality and innovation, and each new product it launches is met with a huge amount of excitement and anticipation from fans across the globe. In today's ever-changing technological world, consumers can expect a new smartphone to be launched around once a year, complete with the latest functions and features. Whilst this is incredibly exciting, it does mean that the older products decline in value rapidly.
Take the Samsung Galaxy S5, for example. To many of us, 2014 seems fairly recent, but since then Samsung have already produced the S6 and the S7 handsets, featuring upgraded technology and functions. The S5 has become a device of the past, and its value continues to decrease. No doubt it will decrease further when the S8 is due to be released in late 2017. For owners of the Samsung Galaxy S5, it could be a good idea to cash in now. If you are considering doing so, OnRecycle can help you.
---
Who Are OnRecycle?
We have become experts at identifying the needs of mobile phone sellers and buyers alike. We know how it feels to have outdated technology and to want the latest phone. We also know how it feels to live extremely busy lives where you don't have the time to search the internet for a buyer who will offer you a fair price. This is why we've done the hard work for you!
OnRecycle have spent years forming relationships with major online recyclers from around the world. Our easy-to-use system allows you to take advantage of these relationships, by linking you to them quickly and easily. OnRecycle operates in a similar way to many of the price comparison websites on the internet today - giving you details of a potential buyer in a matter of seconds, complete with the information you need to decide upon a sale.
---
How The System Works
Simply type the name of your handset (in this case, Samsung Galaxy S5) into one of the search boxes that appear on our website, and you will be presented with a dropdown list - complete with the name and an image of the model. Click on that product that matches yours and you will be taken to the next step.
On this screen, we need to find out some more specific details about the Samsung Galaxy S5 you are selling. Take the time to enter the phone's condition, (you will notice that you can receive a fantastic price for broken models too) the network it is locked with (if any) and the phone version (either a 16GB or 32GB model). Once we have those details, we can give you an accurate list of quotations.
You are now in a position to sell your Samsung Galaxy S5, simply by selecting the best recycler to fit your purpose. If price is the most important thing to you, filter on the 'price' field, and the recycler offering the highest price will appear at the top of the list (underneath our recommended recyclers). If you are more interested in an urgent sale, you can sort the data by 'payment period.' Whichever you decide, we also recommend that you take time to look at the recycler's star rating (underneath the 'user rating' field).
The user rating allows you to take advantage of the experiences from previous customers who have been in similar positions to yourself. Take the time not only to consider the star ratings awarded, but also to read the user reviews (a link is provided), so that you can get a feel of the company you are preparing to do business with.
Having read the reviews and selected your recycler, you are now in a position to complete the sales process. Click on the 'sell now' button and follow the instructions on screen to sell your phone. If you are given the choice, we suggest that you sell your Samsung Galaxy S5 through OnRecycle, as this will allow you to take advantage of our expert advice and guidance. You will also sell your phone through a safe and secure payment system.
Having sold your phone, you now have cash to spend! If you are interested in comparing a potential purchase with the Samsung Galaxy S5, here is our brief review of the handset.
---
Samsung Galaxy S5
The S5 was released into the market in April 2014, amongst strong opposition from devices such as the iPhone 6. It weighs in at 145 grams and is just 8.1mm thick. The S5 was one of the first handsets to have both dust and water resistance, (water resistant for 1 metre or 30 minutes) demonstrating how Samsung had placed its users at the forefront of the its design. The device's fingerprint sensor also supports this as it gives users a futuristic experience.
The S5 is available to buy as either a 16GB or 32GB handset - though this is expandable by up to 256GB via the micro SD card slot. Its screen has a resolution of 1080 x 1920 pixels and measures 5.1 inches. This makes full use of the 16 megapixel camera, capable of taking some high-quality photographs.
The S5 comes with the Android 4.4.2 (Kit Kat) operating system and this is upgradeable to 6.0 (Marshmallow). It is available to buy in charcoal black, copper gold, electric blue or shimmery white.
---
You are viewing:
Samsung
Galaxy S5 G900F
up to the price of:
£15.00