Sell My
Samsung Galaxy S5 Mini SM-G800F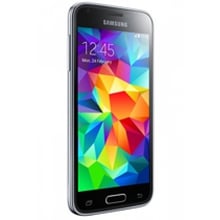 Sell your Samsung Galaxy S5 Mini SM-G800F with OnReycle and get the most money. We compare all major phone recyclers in seconds.
Payment

Recycler

Price

Freepost

Sameday

Period

Methods

User Rating

Sell Now

Loading recycler prices...
---
Samsung has become one of the biggest names in the world when it comes to consumer electronics and smartphones. Founded in 1938, the South Korean multinational conglomerate occupies 3 large buildings in 'Samsung Town,' a major office park in Seoul. Not only are the company responsible for contributing to South Korea's fast-growing economy, but it has also been suggested that Samsung influence the nation's politics, culture and media.
When it comes to smartphones, Samsung are one of the world's most innovative companies. Every year, they seem to release a brand new device, complete with the latest technology and functions. Whilst this is good for many consumers, it does mean that older devices lose their value quickly. The Samsung Galaxy S5 Mini, for example, is worth a fraction of the price that it was valued at when it was released in 2014. As such, now could be a good time to cash in on the handset, if you currently own one.
If you are thinking about upgrading to a new device, or simply wish to raise some cash, OnRecycle can help you. We have spent years building and maintaining relationships with some of the biggest online recyclers around the world. We want you to take advantage of our hard work, so we have constructed a system that gives you immediate access to these recyclers.
In much the same way as a price comparison website works, you are provided with a list of quotations in a matter of seconds. However, unlike most price comparison websites, we do not take any personal data from you when we give you the quotations, meaning that you will not be bombarded by emails or phone calls if you choose not to sell. OnRecycle give you a platform to sell your phone, whilst removing all the hassle!
---
The OnRecycle System
When you log onto our website, you will notice a search box located at the top of each page. Enter the details of your phone into that box (Samsung Galaxy S5 Mini - g800f) to begin the quotation process. Once you have done this, a list of relevant products will appear in a dropdown box. Click on the device that matches your Samsung Galaxy S5 Mini the best, and you will be taken to the next page.
We now need to know the condition that your Samsung Galaxy S5 Mini is in, and the network it is locked with (if any). Please be honest when selecting the condition; failure to do so will result in disappointment later on in the process. Rest assured, even if your device is broken, you may still be able to receive an amazing price for it. After having completed this information, the system will refresh to show you an updated list of recyclers - and the fantastic prices they are willing to pay you!
Before selecting a recycler to sell with, we suggest that you have a think about a few factors. Firstly, the buyer's reputability should be considered. Have you heard of them? Have you taken the time to read the reviews left by previous customers? Are you sure that they are trustworthy, and will pay you the amount they say they will? Reading reviews and doing some quick research will give you a good idea about the recycler you are doing business with.
Another factor we encourage you to consider is the payment period (how quickly you will receive the cash). This is likely to be important to you if you are in need of urgent cash. It might also be useful for you to consider the form of payment the recycler makes; an instant bank transfer is likely to be a more preferable payment type than a cheque.
The price column is also likely to be of interest to you. It is only natural that you want to receive a fair price for your Samsung Galaxy S5 Mini, so price may well be the first thing you look for. Our system allows you to sort the data by the 'price' field - this will arrange the list with the recyclers who will pay you the highest price, at the top.
Once you have chosen a recycler, you are free to complete your sale. Click on the 'sell now' button to proceed through the remaining steps. If you are offered the option, we advise you to sell through the OnRecycle system as this gives you access to our advice and guidance, in addition to ensuring you sell through a secure payment system.
Once payment has been received, you will probably be looking to purchase your next mobile phone! Here is our brief review of the Samsung Galaxy S5 Mini, so that you have something to compare your next device to.
---
Samsung Galaxy S5 Mini
The Galaxy S5 Mini was released by Samsung in 2014. It is branded a 'Mini,' because of its dimensions, which are 131.1 x 64.8 x 9.1 mm. Weighing only 120 grams, the Mini clearly suits users who prefer a small, compact phone that is easy to carry and use.
Despite the small dimensions, the phone still has a 4.5 inch screen, which is not too different from standard smartphones. The resolution of this display is 720 x 1280 pixels and is operated with the super AMOLED capacitive touchscreen - standard in many modern smartphones.
The Samsung Galaxy S5 Mini was designed with the user in mind; it has been labelled as 'dust and water resistant' (to a degree!). The phone also has a fingerprint sensor which gives it a modern-day feel, and this sensor has continued to be used on the design of newer models. The Samsung Galaxy S5 Mini is available to buy in charcoal black, copper gold, electric blue or shimmery white.
---
You are viewing:
Samsung
Galaxy S5 Mini SM-G800F