Sell My
Sony Xperia Z3 Compact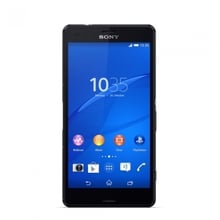 Sell your Sony Xperia Z3 Compact with OnReycle and get the most money. We compare all major phone recyclers in seconds.
Payment

Recycler

Price

Freepost

Sameday

Period

Methods

User Rating

Sell Now

Loading recycler prices...
---
Selling your Sony Xperia Z3 Compact
Due to the dominance enjoyed by Samsung and Apple in the mobile device industry, you might be forgiven for having missed the release of the Sony Xperia Z3 Compact phone, in the US, during late 2014. However, the Z3 compact is a really good smartphone, providing a range of high-quality functions, capable of competing against the Samsung and Apple alternatives when released. If you were fortunate enough to obtain the device, you may now be considering upgrading the phone, or changing to one of the more popular Samsung or Apple smartphones. If this sounds like it relates to your current position, why not consider getting a quote through OnRecycle? Doing so will not leave you under any obligation to sell, although you might realise that the prospect of selling is more attractive and affordable than you previously envisaged.
---
Why OnRecycle?
OnRecycle incorporates a wealth of skills and knowledge through its team of experts who have over 6 years of experience within the e-commerce industry. Having put the time and effort into building successful relationships with a number of key recyclers in the mobile device marketplace, we have built a database which sets you up with the opportunity of comparing prices from a range of potential buyers; helping you to make the right decision to suit your requirements. Although our service works in much the same way as many online price comparison websites, we have built our site with the customer at the forefront of our minds. Simply search for your device (without entering any personal details or email addresses) to bring up a list of prices, instantly. This means that you can get the information that you require, without having to worry about receiving a multitude of emails and phone calls from aggressive salesmen pushing a sale upon you.
---
How the site works
Simply key in our website address, and search for your product (in this case, the 'Sony Xperia Z3 Compact') and a list of related products will appear. Click on the right one for you, and you are immediately transferred to the next stage of the process.
Here, you can choose the condition of your device (either broken, working or new), and the network that the device is locked to. We are always amazed by how much you can still receive for broken devices, so if you have a damaged device, do not think that it is completely worthless! Be sure to complete the network attached to your phone, however, to prevent disappointment further along the process.
Having completed these details, you are then immediately presented with a list of potential recyclers. It really is that easy! OnRecycle have helped you to make a decision, by prioritising the recommended recyclers and placing these at the top of your search. This helps you to choose from the most reputable recyclers around.
If you wish to choose your own recycler, of course you are free to do so, and may well find an amazing deal. We suggest that you consider other factors in addition to the supplier who offers you the highest price. Check the star rating against each of the recyclers, and click on some of the links to read reviews left by other sellers. This enables you to filter out the more respected recyclers, improving your selling experience. In addition, we also suggest that you check how the recycler intends to pay you, and how quickly. If you are in need of urgent cash, the sum you might accept for your device may be slightly less than another supplier, however, the payment will at least arrive with you promptly.
Once you have made a decision, you can then click on the 'sell now' button to complete your sale. If you are provided with the choice, we recommend that you sell through OnRecycle. This ensures that your checkout is safe and secure. OnRecycle are there to help you along every step of the sales process.
---
The Sony Xperia Z3 Compact
Released in 2014 (in the US), the Sony Xperia Z3 compact is a more condensed version of the standard Z3 model. Although it is thicker than the Z3 (8.6mm thick), it is, in fact, lighter, weighing in at just 129 grams. The Z3 Compact is also part of the Z3 series of mobile devices, including the Z3 tablet and Z3 dual smartphone.
The Z3 Compact has the highest waterproof rating, protecting it against rain and dips in the sink. It is also dust tight which shows the lengths that Sony have gone to, to keep consumers happy, even when they feel that they may have damaged their device. If nothing else, Sony clearly appreciate that accidents happen and have done their best to protect their customers during these unfortunate events.
The Z3 Compact's screen is 4.6 inches in size, and has impressive visuals. The device's low-light camera capability enables users to create stunning photographs and videos. This, in combination with the 'creative effects' app makes it an enjoyable device for budding artists to use as they personalise snaps to their heart's content. The device also has a 'movie creator' function, expanding the phone's creative use.
Sony claims that the Z3 Compact has a battery life of 2 days which is likely to interest people frustrated with Apple and Samsung equivalents. They also state that up to 10 hours of HD video can be watched, and up to 110 hours of music listened to.
One other extremely impressive feature of the Xperia Z3 Compact, is the 'remote play' function allowing users to play PS4 games by plugging the smartphone into a PS4 controller. This is made more impressive through the phone's 720 x 1280 display and hi-res audio sound.
The Z3 Compact's impressive range of features and its functionality makes the device an attractive choice of purchase. This may be one of the reasons why you can still get a good price if you decide to sell your Z3 Compact through OnRecycle. Contact us today, to see how much you could receive for yours.
---
You are viewing:
Sony
Xperia Z3 Compact
up to the price of:
£1.00