Sell My Sony Xperia Z3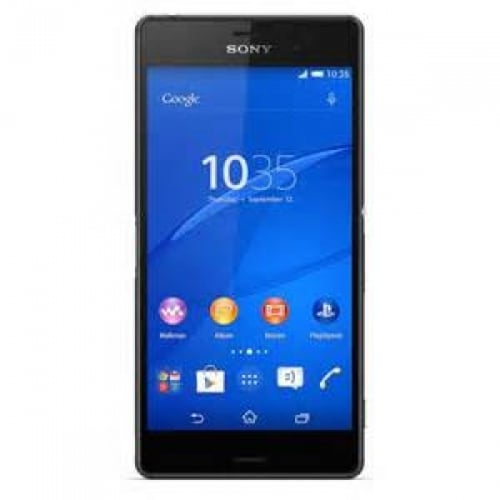 Sell your Sony Xperia Z3 with OnReycle and get the most money. We compare all major phone recyclers in seconds.
Payment

Recycler

Price

Freepost

Sameday

Period

Methods

User Rating

Sell Now

Loading recycler prices...
---
Founded in 1946, Sony have become a multinational conglomerate who are notable in the homes of many all around the world. Whether it be their range of consumer electronics, gaming, entertainment or even financial services - Sony have served the world well with their collection of products. Perhaps one of the industries they are less well-known in, is mobile phones, although they still have a range of competitive devices on the market. The Xperia XZ, for example, is a highly-technical product and capable of holding its own within a market largely dominated by Apple and Samsung. That said, as with any mobile phone, there are still people who are not best-suited to Sony mobile phones - like the Sony Xperia Z3 for example.
At OnRecycle, we believe that there is a mobile phone for every consumer. We help consumers find the device that best suits them, by finding them a buyer for the one they are not satisfied with. If you have a Sony Xperia Z3 and are looking at ways in which to sell your device, we can help.
---
Who Are OnRecycle
We have spent years creating and maintaining effective working relationships with the world's largest online mobile phone recyclers. We invite our customers to take advantage of this, by linking them to the recyclers we work with - enabling them to sell their phones for a great price. We recognise that many people do not have the time to search the marketplace and find someone who wants to buy their Sony Xperia Z3 for a good price. We have created a price comparison system that does the hard work so that you don't have to.
---
The OnRecycle System
If you want to find a price for your Sony Xperia Z3, simply log onto our website and enter the name of the phone into the search bar that appears at the top of the screen. Having done so, your phone should appear on a dropdown list. Click on this, and you will be taken to a new page.
On this page, we need to get a few more details from you in order to generate a list of potential recyclers, complete with their accurate quotations. Tell us your device's condition (working, broken or new) and the network with which it is locked (if any). Next, we need to know the version of your device (either 16 or 32GB). Having obtained this information, we now know which companies want your phone, and how much they are willing to pay for it.
Once the screen updates, you are ready to start looking for a suitable recycler. Whilst we acknowledge that price is likely to be most customers' number one priority, we want you to have a happy selling experience, so we advise that you consider some extra factors. For example, the reputation of the company should be strongly considered. As with any industry, fraudulent companies do exist - so take the time to look at the recycler's star rating and click on the 'view reviews' link to read some reviews left by previous sellers.
Another field that may be of interest to you is the 'payment period' column. This tells you how quickly your choice of recycler will make the payment to you. Next to this is the 'methods' field which tell you how the payment will be made. These factors are important for you to consider, especially if you want to receive the cash urgently.
Once you've chosen a recycler, you are ready to sell your phone. Click on the 'sell now' button (next to your chosen recycler) and you will be directed through the remainder of the sales process. If you are offered the option to sell through OnRecycle, we strongly recommend that you do this as you will be able to take advantage of our expert advice and guidance. Furthermore, this choice will allow you to sell through our secure payment system, giving you extra peace of mind.
Once the money arrives in your account, you can begin to think about how you will spend it! In order to find the best device for you, we suggest that you take your time looking at other handsets and comparing them with the Sony Xperia Z3 you have just sold. Here is our brief review of it.
---
Sony Xperia Z3
The Xperia Z3 was released in 2014, amidst strong competition from smartphones such as the Samsung Galaxy S5 and the Apple iPhone 6. In order to compete, it was important that the phone had modern features with the latest technology. Boasting a high quality display with a 1080 x 1920 pixel screen, it gives users an attractive operating experience.
The device is also both dust and water proof, and the screen has been labelled 'scratch-resistant.' Clearly Sony have carefully considered user error when designing the device, and these features show how Sony place the customer at the heart of their operations. The device takes pictures from a stunning camera - with 20.7 megapixels, supported by a secondary lens of 2.3 megapixels. The photos can be stored on the 16 or 32 GB versions that area available to buy, with additional storage of up to 256GB via the device's micro SD card functionality.
The Sony Xperia Z3 comes with Android 4.4.4 (KitKat) but this can be upgraded to 6.0 (Marshmallow). The battery life has talk time of up to 16 hours and standby of up to 740 hours (with 3G). The Sony Xperia Z3 can be purchased in either black, white, copper, silver green or purple.
---
You are viewing:
Sony
Xperia Z3