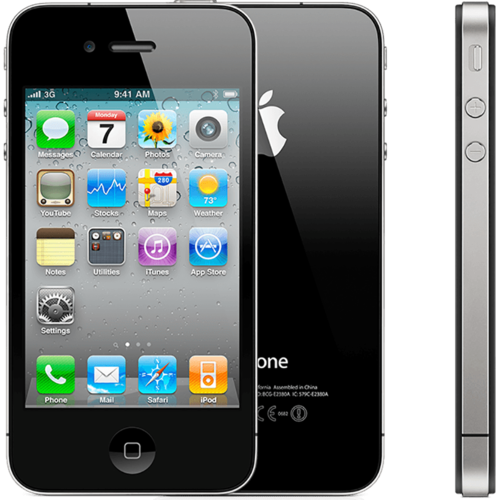 Sell your iPhone 4 with OnReycle and make the most money! In just seconds, we compare all major phone recyclers to get you the best price.
Payment

Recycler

Price

Freepost

Sameday

Period

Methods

User Rating

Sell Now

Loading recycler prices...
---
Sell My iPhone 4 Easily
Apple is one of the most well-known brands in the world, so when they announce the release of a new piece of software, online service or smartphone, it is often met with anticipation and excitement.
As consumers, we strive to keep up with the most recent technological developments. It is our hunger and desire for the latest device that keeps companies like Apple pushing themselves to create the products that we want. We are the driving force behind the latest technology and it is, therefore, only right that we keep ourselves updated with the latest smartphone releases.
Unfortunately, keeping up with Apple handsets is not cheap. When Apple and their competitors announce that they are releasing yet another handset, we look to our finances to see how we can afford to purchase it. It can be disappointing to realise that the phone is beyond our budget.
This is where OnRecycle comes in: our extensive experience makes selling your iPhone 4 a surprisingly simple process! We understand the importance of considering your finances, so we don't offer you a loan or surprise you with extra expenses - we simply place you in the smartphone marketplace and find you the best buyer so you can upgrade with ease, and tick "Sell iPhone 4" off your list once and for all!
---
What We Do
OnRecycle have spent years building relationships with a range of major online phone recyclers, which has enabled us to create a price comparison system focused on your needs. No matter your criteria, our system will provide you with all the information you need to find the best iPhone 4 trade in options - making selling your iPhone 4 easier than you could have imagined!
---
You are viewing:
Apple
iPhone 4