Sell Your Broken Tablet for Cash
Please Choose Your Broken Tablet Make
Got a faulty, damaged or broken tablet? Sell it quickly and easily with OnRecycle! We make it so easy to get the most money for your broken tablet! We compare the whole market in one swoop, to bring you prices from all tablet recyclers.
Once you've found your exact model of new tablet, we'll show you the best prices being offered and a nice selection of data that you will help you to make the best decision of who to sell your new table to. It's really simple.
Get more money for your broken tablet with
On
Recycle
!
Select your Broken tablet below and find the best price
It's not just broken tablets!
While OnRecycle does make selling your broken tablet a piece of cake, we also make it easy to sell your broken phones too! Many people don't realise how much money broken tablets and phone still have, but we help to realise that value and put that cash into your pocket. So whether you're selling a broken tablet, or mobile, get the most money with OnRecycle.
Sell My Broken Phone
Sell My Broken iPhone
Should I Sell My Broken Tablet for Cash?
Yes! Your broken tablet is worth money! A smashed screen, a damaged case, even water damaged tablets have a value. This is surprising to most people, who assume that once a tablet is broken it has little or no value - but this is always true. At OnRecycle we have been helping to get our customers the most money for their broken, damaged or faulty tablets, by comparing all tablet recyclers.
Tablet Prices are Always Changing
You should make the selling of your broken tablet a priority - as the prices are always changing, and usually going down weekly. Don't hesitate when it comes time to sell your broken tablet, get the most money that you can by selling it now. We compare all recyclers, so that you can see the live prices as they are right now. Don't leave it a week, or you may be disappointed with the change in price! We've seen drops in price as high as 20% in a 7 day period, and that's cash that could be in your pocket!
Is it easy to sell a broken tablet?
It's easier than you think to get cash for your broken tablet, because we do the hard work for you, by comparing the market for the best prices being offered for faulty, damaged or broken tablets. All of our recyclers will collect broken tablets free of charge, so the price offered is the cash you will receive, with no surprises or costs of any kind!
Latest OnRecycle Mobile Phone Recycling Blog
The Definitive Guide to Selling Your Mobile Phone
24th March 2015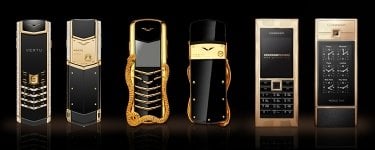 Learn about the 10 Most Expensive Mobile Phones in the World
20th March 2015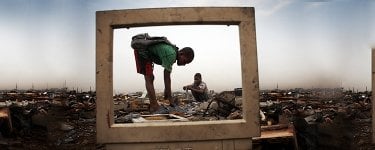 Why We Need to Stop our E-waste Problem
19th March 2015