Sell Your New Phone for Cash
Please Choose Your New Phone Make
Selling Your New Phone with
On
Recycle
Sell your new phone with OnRecycle to get the best possible price from a huge range of phone recycling companies. That's what we do: we collect prices from recycling companies looking to buy new phones so you don't have to - saving you time while gaining you money!
Selling your new phone is easy: once you've found your model on OnRecycle and selected the best deal for you, all you need to do is click "Sell Now" to sell your new phone with the chosen recycler. Bob's your uncle, so they say.
Get more money for your new phone with OnRecycle!
Searching high and low for the best place to sell new phones? Call off your search and use OnRecycle instead - we make selling your new phone online simple, not to mention swift!
Bringing together a variety of trusted phone recycling companies, our system shows you all the options you have to sell your new phone - displaying things like price, payment speed, and payment method in an easy-to-read table, selling new mobile phones has never been easier.
Thinking "Time to sell my new phone?" Brilliant; we'll help you sell your new phone for cash with ease! No matter if you're looking to sell your new iPhone or sell your new Samsung, you'll find a willing buyer for all makes and models here at OnRecycle, while guaranteeing you sell your brand new phone for the best price.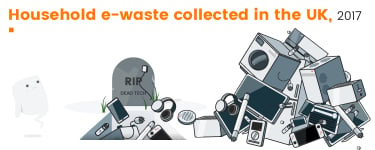 Household E-Waste Collected in the UK 2017
25th May 2018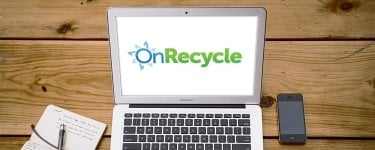 The Definitive Guide to Selling Your Mobile Phone
24th March 2015
Learn about the 10 Most Expensive Mobile Phones in the World
20th March 2015