Sell My
Samsung Galaxy Note 3 N9000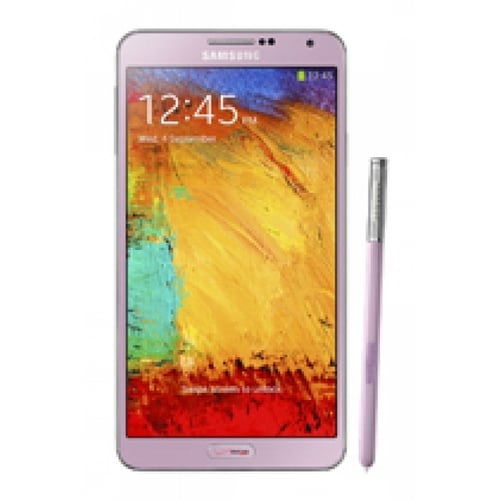 Sell your Samsung Galaxy Note 3 N9000 with OnReycle and get the most money. We compare all major phone recyclers in seconds.
Payment

Recycler

Price

Freepost

Sameday

Period

Methods

User Rating

Sell Now

Loading recycler prices...
---
There is so much more to Samsung than a name. Since they were founded back in 1938, their products have ranged from consumer electronics, to textiles, smartphones and phablets. However, the influence that they have within their home nation cannot be underestimated; their name has been linked with South Korean politics, media and culture, as well as the economic development of the country. They are such a huge part of South Korean life that their offices, based in Seoul, are located within 'Samsung Town' - a major office park that is home to the three huge buildings they are based within.
The technology that Samsung utilises is ever-evolving; an exciting prospect for both the brand and their consumers. Like never before in history, new products that have the Samsung name attached to them are eagerly awaited by fanatics and consumers. On what seems to be becoming a yearly basis, the latest smartphone and phablet devices are released - leaving older technology and products in their wake.
Once such product is the Samsung Galaxy Note 3. When it was released in 2013, it was one of the most sought-after phablet devices in the world. Just 4 years later, however, it has been upgraded by newer models with updated technology - there are plans to release the Note 8.0 in 2017. This gives an indication as to how quickly Galaxy Note products update.
When such products are upgraded, it is a good idea for consumers to look into how much they can receive for their unwanted devices. The Galaxy Note 3 is no exception, and, if you are looking to sell your device, now may be the best time for you to do so - whilst the price is still high.
OnRecycle can help you find a buyer for your Samsung Galaxy Note 3. We work with many major online recyclers from around the world to find you a home for your unwanted device. With so many recyclers in our database, we've created an online culture where everyone is competing for your Samsung Galaxy Note 3. As a result, you are sure to be paid a fantastic price for your device. You can take full advantage of this opportunity by using our easy-to-use online system.
---
Samsung Galaxy Note 3
The 'Note 3' was released in 2013. As it is a phablet, it weighs 168 grams and comes with a 5.7-inch display. This display is a super AMOLED capacitive touchscreen, a screen type which seems to have become the standard in phones, tablets and phablets. The screen's resolution is 1080 x 1920 pixels.
The Note 3 has a 13-megapixel camera which is capable of taking some great, true-to-life snaps. Your choice of how these are stored may be affected by the size of the phablet you wish to buy: either 16, 32 or 64GB. The Samsung Galaxy Note 3 is available in a range of stylish colours: black, white, pink, merlot red, rose gold black and rose gold white.
---
The OnRecycle System
In a similar way to many price comparison websites, we ask our users to fill in a few initial details, before providing them with a range of potential buyers. When you log onto our system, you will notice a search bar that appears at the top of every page. Simply enter the details of your phablet (Samsung Galaxy Note 3 N9000) and the device will appear. Click on the phablet to be taken to a new screen where we will learn more about your specific device.
When the screen refreshes, you'll see that we need to know the condition of your phone (either broken, working or new), and which version you have. The Samsung Galaxy Note 3 comes in either 16, 32 or 64GB models; select the correct one from the options available. Lastly, we need to know which network (if any) your phablet is locked with. These factors alter the value of your phablet; completing them honestly will ensure that the most accurate quotation for your phablet is returned.
Once you are happy that the data you have entered is correct, the system will give you a list of recyclers and the prices that they are willing to pay. All this information appears in just a few clicks, and a matter of seconds! You are now well on the road to selling your phablet, and have the option to compare the recyclers that appear before you. Naturally, you are able to choose whichever recycler you wish. We do, however, suggest that you ask yourself a few questions as you consider each one.
It is likely that the price being paid will affect who you decide to sell to. Filter on the 'price' column, so that the recycler who is offering the largest sum of money appears at the top of the list (just underneath the recommended recyclers). If you so wish, you can also change the 'payment period' column, to move the recycler who pays the quickest to the top of the list. The other option is to sort the data by the 'user rating' column.
As the name suggests, user ratings are made up of reviews left by consumers like yourself. Looking through the list, there may well be a number of recyclers you have not heard of. In order to ensure that you do business with a reputable buyer, we recommend that you take your time to look through the ratings and click through to the reviews, before making a decision.
Once you have found a recycler, click on the 'sell now' button and follow the remaining steps that appear. Selling your Samsung Galaxy Note 3 could not have been simpler!
After receiving the cash, it may be time to consider your next purchase. Here is our review of the Samsung Galaxy Note 3 - ideal for comparing your next (potential) device against.
---
You are viewing:
Samsung
Galaxy Note 3 N9000
up to the price of:
£4.00