Selling Your New Gadget with
On
Recycle
We know that gadgets are a popular item to collect. In fact, for many, buying the latest gadget can become addictive When you look around your collection and wonder how it grew so quickly - you may well wonder ask yourself, "How can I sell my tech?" If this sounds familiar, you needn't look further than OnRecycle - the company who are fast becoming one of best places to sell gadgets for cash online.
Get more money for your new gadget with OnRecycle!
Why Sell Your Gadget Through
On

Recycle

?

Here at OnRecycle, we are about much more than just mobile phones. We are passionate about a range of products - gadgets included. Naturally, we put our customers at the heart of everything we do, and know what it is like to have unused, forgotten items left about the house; items which could be earning you a fortune! Cue OnRecycle, you're one-stop gadget recycling shop...

Teaming up with major recyclers from around the world, we provide the perfect platform to sell your old (or new) gadgets quickly and easily. We will find you the best possible prices with just a click of a button; taking the hassle out of searching. Want to sell your used gadgets? No problem; if you're searching for the best place to sell used gadgets for the best price, choose OnRecycle today.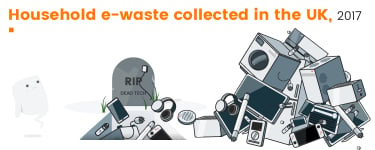 Household E-Waste Collected in the UK 2017
25th May 2018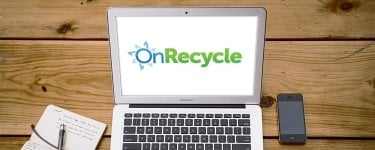 The Definitive Guide to Selling Your Mobile Phone
24th March 2015
Learn about the 10 Most Expensive Mobile Phones in the World
20th March 2015