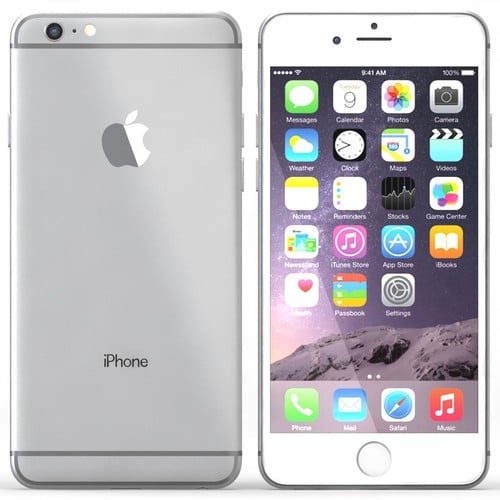 Sell your iPhone 6 Plus with OnRecycle and rest assured you will receive the best prices on the market. Our nifty comparison system will make selling your iPhone 6 Plus a doddle - that's for sure!
Payment

Recycler

Price

Freepost

Sameday

Period

Methods

User Rating

Sell Now

Loading recycler prices...
---
Sell My iPhone 6 Plus For Cash
Apple are one of the biggest companies in America, and are the force behind some of the most cutting-edge technology in 21st Century consumer electronics. Since they were established in 1976, they have diversified into other industries, such as computer software and online services.
Whether it be the latest iPhone, smartwatch or iPad, customers know that when they buy the newest device, it will have all of the features that they need, and often many more. When details of new products are released to the media, they are often met with major anticipation.
Whilst we live in an age where it is great to enjoy the benefits of new Apple products, it can also be frustrating when we consider what happens to the value of older handsets. For example, the iPhone 6 Plus, which was released in 2014, has depreciated massively in the time it has been on the market. Whilst this is a natural part of the product life cycle, it becomes more of an issue when we come to sell older devices.
---
Selling your iPhone 6 Plus with OnRecycle
If you have an iPhone 6 Plus and are thinking about trading it in for a newer device, OnRecycle can help. We work with some of the world's largest online recyclers, and understand the needs of both consumer and recycler. We act as the middle-man in securing consumers the best trade in prices for iPhone 6 Plus models, without the hassle of having to shop around for a seller.
To recycle your iPhone 6 Plus, simply enter the details of your phone before exploring the list of quotations. Alongside the quotations, you'll notice additional information that is there to help you make the right decision. We provide information such as payment period, payment method and user rating, so that you can determine which recycler is best for you.
As we do not take any personal details from you, you will not receive any sales calls or emails from us or any third parties. The quotation process is free to use and you are under no obligation to sell during this time - so, what are you waiting for? Recycle your iPhone 6 Plus for cash today!
---
Apple iPhone 6 Plus
The iPhone 6 Plus was released in 2014. alongside the standard iPhone 6. The main differences between the two models include the dimensions (the 'Plus' is bigger, and has a bigger screen) and the screen resolution (the 'Plus' has a better screen quality).
The iPhone 6 Plus has dimensions of 158.1 x 77.8 x 7.1 mm and a screen size of 5.5-inches. The display has a resolution of 1080 x 1920 pixels which is capable of viewing high-quality photographs taken from the handset's 8 megapixel camera. The secondary lens is 1.2 megapixels.
The iPhone 6 Plus comes with iOS 8 and this is upgradeable to 10.3.2. It can be bought either as a 16, 64 or 128 GB model, and each one comes with 1 GB of RAM. The iPhone 6 Plus has a fingerprint sensor, 'Siri' voice activation and can play MP3 and MP4 files. The handset comes in either space grey, silver or gold.
---
You are viewing:
Apple
iPhone 6 Plus
up to the price of:
£30.00