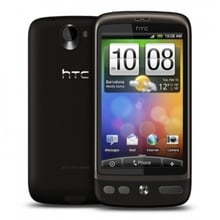 Sell your HTC Desire A8181 with OnReycle and get the most money. We compare all major phone recyclers in seconds.
Payment

Recycler

Price

Freepost

Sameday

Period

Methods

User Rating

Sell Now

Loading recycler prices...
---
HTC have a collection of world 'firsts' associated with their brand, including the 'first 3G smartphone,' the 'first Google Android smartphone' and the 'world's first GPS-integrated smartphone.' Their innovative products have transformed them from a company who only specialised in Notebook computers, to one which now competes for centre stage on the mobile phone market every year.
OnRecycle are proud to be able to offer owners of HTC phones a platform with which to sell - perhaps even allowing them to invest in the most recent HTC phone release. We know that it can be difficult to keep up to date with the ever-changing mobile phone market. However, we also believe that this is still financially viable to many people, provided they trade-in their existing unit.
One such model that owners might consider selling is the HTC Desire A8181. When it was released in 2010, it was one of the most innovative products on the market, but 7 years is a long time in mobile technology! Newer units such as the more recent HTC U have become much more desirable phones, and owners of the Desire A8181 may be wondering how they can get their hands on one. OnRecycle can provide you with a route...
---
Who We Are
OnRecycle work with a number of the world's biggest recyclers, who are interested in buying your mobile phone from you. We have spent a large amount of time and effort creating and maintaining relationships with these people, so that we can provide you with a free price comparison website which tells you instantly how much you could sell your HTC Desire A8181 for. Not only this, but we promise not to record any personal data when you are obtaining your list of quotations. This allows you to receive the information that you need quickly, easily, and without any added hassle.
---
What We Offer
The system that we've designed couldn't be simpler to use. When you arrive on our website, you are given a search bar at the top of each page. Simply enter the device name (HTC desire A8181) and select the unit from the dropdown options. You are then taken to a screen where you can help us to get the quotations you are after.
For the HTC Desire A8181, we need to know the phones condition (either working, broken or new) and whether or not it is locked to any specific network. And that's it. You are now free to view the list of recyclers who are all prepared to quote you for your HTC unit.
When viewing the list, you may be surprised by the amount of money that buyers are willing to pay. Don't be lured in by the price alone, however. There are other factors to take into consideration before you make a decision. Who is the recycler offering you the cash? Have you heard of them? Is it worth checking out their website prior to selling? Are you able to look at reviews online when you search for them?
The system that OnRecycle provides enables you to organise the data by user rating. This means that the order of potential buyers is based on how highly they've been rated by previous sellers. You can also filter the list by payment terms, so you can see which buyers will pay you the money quickest. You will also notice that our recommended recyclers appear at the top of the list. This is a carefully selected list which directs you to the ones that we would suggest you consider.
Having chosen your buyer, you are now free to sell your HTC Desire A8181 device. Click on the 'sell now' button and you will be directed to the buyer's screen. OnRecycle do not just leave you to deal with the sale on your own, however. We know that selling can still be scary when you go through it on your own, so we offer assistance throughout the process. When you have clicked on the 'sell now' button, you'll see the option to go through the OnRecycle system. Doing so means that you are selling through our secure payment system, and our guidance is available along the rest of your sales journey.
Once you have completed your sale, you can enjoy watching the cash arrive in your bank account! Now that you've sold your HTC Desire A8181, you may be thinking about which phone to go for next. For details of what you are comparing your next phone purchase against, see the information below.
---
HTC Desire A8181
This handset was released in 2010 by HTC. When it was originally purchased, it came with the Android operating system - v2.1 Eclair. Since then, upgrades have taken place and it could be upgraded to version 2.2, Froyo.
The phone is a lightweight 135g which makes operating the unit (for phone calls, text messages and web browsing) extremely comfortable. The sleek model is just 11.9mm in thickness, making it an easy to carry, fashionable handset. Furthermore, the Desire A8181 also comes in a wide range of colours, to suit every user's taste and style. The options available are black, brown, silver and white.
The screen size is just 3.7 inches, and the resolution is 480 x 800. Since 2010, there have been various technological enhancements to mobile phones everywhere, meaning that this resolution now appears a little outdated.
Although the phone's initial storage is just 512MB, it does have the option to insert a MicroSD card, which can increase storage up to 32 GB. The phone also comes with a 5-megapixel camera which also has an LED flash. As was popular around 2010, the Desire A8181 comes with a stereo FM radio.
---
You are viewing:
HTC
Desire A8181