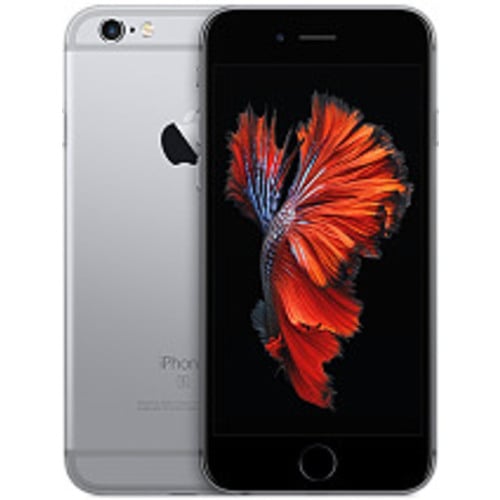 Sell your iPhone 6S with OnRecycle's hassle-free system and get the best price for your phone. We compare all major phone recyclers in seconds, so you can sell your iPhone 6S online effortlessly.
Payment

Recycler

Price

Freepost

Sameday

Period

Methods

User Rating

Sell Now

Loading recycler prices...
---
Sell My iPhone 6S For Cash
Needing almost no introduction, Apple have become a market leader in the smartphone and computer software industries since their inception in 1976. Having built such a high-class reputation, Apple manage to maintain it by regularly releasing new products, showing consumers how they are constantly evolving and pushing the boundaries of what technology can do.
Although these new releases are exciting for consumers, there is a downside to them. When new products are released, the value of older ones decline and, therefore, it can be difficult to sell these devices for a reasonable price. Cue OnRecycle; the easy way to sell iPhone 6S models online.
---
Selling Your iPhone 6S With OnRecycle
If you have an iPhone 6s and are looking to cash in on its value, we can help. Our system is incredibly easy to use, and when you have made the decision to recycle your iPhone 6S online, you can obtain a quotation in seconds. What's more, the system is free of charge and you will be under no obligation to sell at any stage of the quotation process.
Simply enter details of your chosen device and you will be presented with a plethora of iPhone 6S trade in prices and additional information from a range of recyclers. The system enables you to filter by price, payment period and user rating. Clicking on the arrows next to each of these headings re-organises the data, allowing you to manipulate it to suit your needs.
Although we suggest you look at all of the information, we recommend that you pay particular attention to the 'user rating' field. This is where you can get a good idea about the recycler you may be doing business with when you recycle iPhone 6S models.
Once you have made a decision, you are ready to sell your iPhone 6S. Click on the 'sell now' button that appears next to your chosen recycler and you will be guided through the remaining process. Now all that is left for you to do is wait for the payment to come in, and shop for your next smartphone!
---
Apple iPhone 6s
The iPhone 6s was released by Apple in 2015. This was the same year that Samsung released its Galaxy S6, so the iPhone 6s had competition from a number of areas - this being one of them.
The device has dimensions of 138.3 x 67.1 x 7.1 mm and weighs 143 grams. These features make it a comfortable handset for making calls, receiving texts, and also for transporting the device from A to B. The iPhone 6s has an LED-backlit IPS LCD capacitive touchscreen with a display of 4.7 inches - substantially bigger than the 4-inch display its predecessor, the iPhone 5 had. The display has a resolution of 750 x 1334 pixels which makes it a good handset for surfing the web and watching movies in addition to all of the other functions it has.
The iPhone 6s comes with iOS 9 and this is upgradeable to 10.3.2. It can be bought in either 16, 32, 64 or 128GB sizes, and each one is supported by 2GB of RAM. The iPhone 6s has a 12 megapixel camera, with a secondary 5 megapixel lens. Its functions also include a fingerprint sensor, Siri voice activation and MP3 and MP4 file capability.
The iPhone 6s has a battery of up to 240 hours (3G) standby, up to 14 hours (3G) talk time and up to 50 hours of music time. It is available to buy in space grey, silver, gold and rose gold.
---
You are viewing:
Apple
iPhone 6S
up to the price of:
£40.00