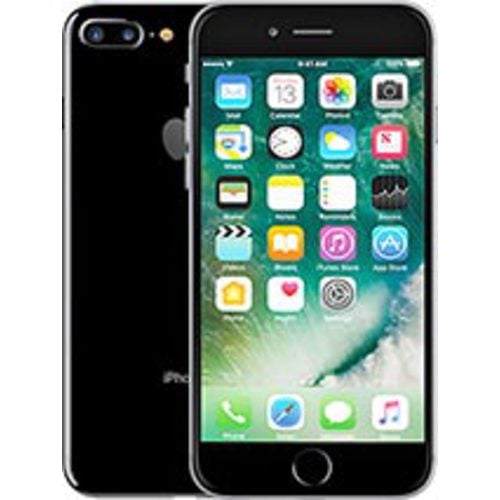 Sell your iPhone 7 Plus online using OnRecycle and get the most cash - we'll compare all major phone recyclers in just seconds so you can sell your iPhone 7 Plus with ease.
Payment

Recycler

Price

Freepost

Sameday

Period

Methods

User Rating

Sell Now

Loading recycler prices...
---
Sell Your iPhone 7 Plus For Cash
Once focused solely on the development of personal computers, Apple are now amongst the market leaders for a range of electronics, online services, software and of course: smartphones. The Apple name has become synonymous with quality, innovative products - whether you're buying the latest iPad, iPhone or Smartwatch, the features and technology are bound to go beyond your expectations.
Apple has managed to build an incredible reputation and, when launching new products, fanatics of the Apple brand queue for hours (and hours!) just to get their hands on the latest device. Apple take advantage of this by regularly adding to their product catalogue and it seems to have become standard practice for them to release at least one new smartphone a year.
Whilst this is good for many consumers who have budgeted to pay for the latest device, owners of older models can become frustrated as they realise that the value of their handset quickly declines. For example, selling the iPhone 7 Plus was suddenly a less lucrative option once the iPhone 8 launched – but never fear, help is on hand!
---
How The OnRecycle System Works
At OnRecycle, we'd love for everyone to be paired with their perfect handset – but we realise that it's not that simple! Between the cost of the latest releases and having old gadgets on our hands, it's not always budget-friendly to upgrade – if only there was a company who could help... introducing OnRecycle: the easiest way to trade in your iPhone 7 Plus for cash!
We work with some of the world's biggest online recyclers to get you the best trade in prices for iPhone 7 Plus. We've spent years building and maintaining relationships with these recyclers, and created a system which allows you to receive a quotation for your iPhone 7 Plus almost instantly! Using the OnRecycle system is fast and easy, and saves you the hassle of having to shop around, looking for the best price – not to mention, save you hours!
---
Selling Your iPhone 7 Plus With OnRecycle
When you have made the decision to sell your iPhone 7 Plus, viewing the list of trade in prices for iPhone 7 Plus couldn't be easier! Simply click on the search bar located at the top of the page, type in the name of your device and select the model that matches the one you're selling.
We need to know your phone's condition and version to enable us to find the perfect recycler for your circumstances. Choose between 'broken,' 'working' and 'new' when selecting your device's condition, and select the phone version (either 32, 128 or 256GB) – and ta-da! You're ready to discover the best place to sell your iPhone 7 Plus, courtesy of OnRecycle.
You'll see so many people willing to trade your iPhone 7 Plus for money, you might find it tricky to choose which one to sell your iPhone 7 Plus to – but never fear! Our handy table will show you the prices each recycler is willing to pay, alongside payment method and period (worth paying attention to if you're hoping for quick cash!). You'll also see user ratings from customers just like you who've sold to the recycler in question – how useful!
Once you have decided on the recycler, you're ready to sell your iPhone 7 Plus. Click on the 'sell now' button (next to your choice of recycler) and complete the steps that appear. If you are offered the choice, we suggest that you sell through OnRecycle, as this gives you access to our expert advice and guidance (should this be needed). Choosing this option will also ensure that the details you provide are done through a safe and secure payment system.
---
Apple iPhone 7 Plus
The iPhone 7 Plus was released in 2016, along with the standard iPhone 7. Where the Plus really differs from the standard iPhone 7, is in its size (the Plus is bigger both in overall dimension and in screen size) and the resolution of the display (the Plus has a better screen spec).
The iPhone 7 Plus has dimensions of 158.2 x 77.9 x 7.3 mm. The display is 5.5-inches in size, and has a resolution of 1080 x 1920 pixels. The screen is a 3-d touch display.
The iPhone 7 Plus uses the 'Apple Pay' facility, and is IP67 rated for water and dust resistance. It comes with iOS 10.0.1 and this is upgradeable to 10.3.2. The device comes in either 32, 128 or 256GB models, each of which is supported by 3GB of RAM.
The battery of the iPhone 7 Plus has a standby time of up to 384 hours (3G), up to 21 hours of talk time (3G) and up to 60 hours of music time. The handset can be purchased in jet black, black, silver, gold, rose gold or red.
---
You are viewing:
Apple
iPhone 7 Plus
up to the price of:
£98.00