Sell My iPhone 8 Plus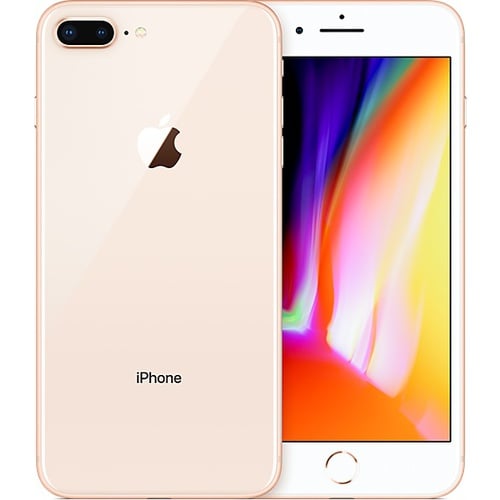 Sell your iPhone 8 Plus with OnRecycle and make the most money. In just seconds, we compare all major recyclers to get you the best price for your iPhone 8 Plus.
Payment

Recycler

Price

Freepost

Sameday

Period

Methods

User Rating

Sell Now

Loading recycler prices...
---
Sell Your iPhone 8 Plus For Cash
Since Apple were formed back in 1976, they've stayed competitive with their rivals in the electronics markets, regularly releasing devices which fuse the latest technology with user-friendly features. In fact, their catalogue has become so coveted that the products are seen as must-have accessories as much as they are everyday electronics!
Keeping up with market trends is no easy feat, but Apple manage to constantly push the boundaries of possibility by releasing new gadgets regularly – like the iPhone 8 Plus, whose features and technological capabilities were widely speculated on, causing a frenzy among Apple fanatics upon release.
That said, we release that there are bound to be some 8 owners who weren't wowed by the device – sound familiar? If so, and you're looking to sell your iPhone 8 Plus, you're in luck! Enter OnRecycle; the best online store for selling your iPhone 8 Plus for cash!
---
What We Do
At OnRecycle, we recognise that with a dizzying array of smartphones on the market, it can be tough to find your perfect device immediately. That's why we've spent years building and maintaining excellent relationships with the world's largest online phone recyclers – so when it's time for a change and you want to sell your iPhone 8 Plus, you'll have all the best trade in prices for iPhone 8 Plus at your fingertips in a matter of seconds. Result!
---
Selling your iPhone 8 Plus with OnRecycle
Selling your iPhone 8 Plus with us couldn't be simpler! All you have to do in order to view trade in prices for iPhone 8 Plus is type your device into the handy search bar above, then select the model which matches yours.
Then you'll want to enter details about the iPhone 8 Plus you'd like to sell, including the phone's storage size and the network it's locked to – which all helps make selling your iPhone 8 Plus a faster process. Selling a damaged iPhone 8 Plus? No worries: we'll give you the best prices for broken iPhone 8 models, too!
When you've done this, a list of potential buyers for your phone will be displayed – we told you selling iPhone 8 Plus with us was super simple! Now you've entered all the necessary details, you're ready to move onto the next step: choosing a recycler for your iPhone 8 Plus.
You may find it tricky to choose which recycler will be the best to trade in your iPhone 8 Plus for cash, but there's no need to fret: OnRecycle gives you all the information you could need in an easy-to-read table.
When you're selling your iPhone 8 Plus, you'll naturally want to consider the recycler's payment method as well as speed, along with any user reviews from people who've used OnRecycle to sell iPhone 8 Plus to that recycler – luckily, our nifty comparison system shows you all of this, so you can sell your iPhone 8 Plus with pure confidence.
Once you've chosen a buyer for your iPhone 8 Plus, you are ready to sell: click on the 'sell now' button and you'll be guided through the remaining steps. In most cases, you will be given the option to sell through OnRecycle: we recommend that you do this as it'll ensure you are guided through the process by our expert team, and you will be trading in your iPhone 8 Plus for cash through a secure payment system.
---
Apple iPhone 8 Plus
According to sources, the iPhone 8 Plus was released in late 2017. It has an upgraded spec from all previous models, and the front display could be its most noticeable change in terms of appearance. Some models are said to have a 'true tone' display which is better than QHD in terms of resolution. The screen could be curved and be 'edge to edge' meaning that there will not be a 'home' button. According to rumours, the display is 5.5-inches in size.
The iPhone 8 Plus has a fingerprint scanner, with 'touch ID' functionality. The technology may be integrated behind the screen - suggesting that it will replace the 'home' button on previous models. We are also led to believe that the iPhone 8 Plus will have wireless charging facility and a 7 megapixel front-facing cameras for sharp selfies! It is likely that the device will retain its waterproof qualities - and it may be that the iPhone 8 Plus has an IP68 rating (upgraded from the IP67 rating on the iPhone 7).
---
You are viewing:
Apple
iPhone 8 Plus
up to the price of:
£207.00