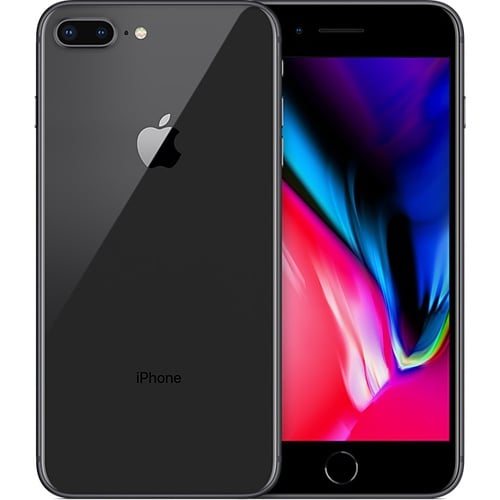 Sell your iPhone 8 online with OnRecycle's speedy system. No longer will you need to ask yourself "Where can I sell my iPhone 8" as we have the answers. Selling your iPhone 8 couldn't be easier!
Payment

Recycler

Price

Freepost

Sameday

Period

Methods

User Rating

Sell Now

Loading recycler prices...
---
Sell My iPhone 8 For Cash
Apple have been trading since 1976, specialising in consumer electronics, online services and computer software. Since they were established, they have become a household name around the world. Consumers associate Apple products with quality, style and innovation. Whether it be their range of software (e.g. Safari, iLife or iTunes) or hardware (iPod, iPhone, etc.), Apple customers know that they will be purchasing a product which is user-friendly and incorporates all the latest features.
Keeping up with evolving technology and consumer demand is not easy, but Apple have over 40 years of experience in exceeding customer's expectations. One of their methods is to regularly release new products, to ensure they keep pace with technological innovation.
Whilst we are sure that many customers will love the iPhone 8, not everyone may be suited to the new model. When more than one version of the device is launched, many consumers may wish to switch from one model to another after having purchased the smartphone. If this happens to you, and you are not sure whether you can afford to swap models, OnRecycle can help. We work with some of the biggest online recyclers to give you a platform upon which to sell your iPhone 8 - enabling you to afford a different handset.
---
Selling Your iPhone 8 With OnRecycle
The OnRecycle system is easy-to-use; even the most non-technical of operators will enjoy obtaining a quote in just a few minutes! To recycle your iPhone 8 with us, simply log on and locate your model from our menu.
We now need to know which version you are selling, and the condition it is in. The version refers to the storage size of the iPhone 8. Both the version and condition will affect the value that recyclers are willing to pay. If you are worried about your iPhone being damaged or broken, do not despair - here at OnRecycle, you can sell iPhone 8 models in all conditions and still receive fantastic prices!
After you have selected the condition and version of your iPhone 8, the screen will refresh and present you with a table of information, along with iPhone 8 trade in prices from a range of recyclers. The list can be rearranged and filtered either by 'price' 'payment period' or 'user rating'.
We suggest that you pay particular attention to the 'user rating' field, as this will give you a good idea of what the recycler is like to do business with. Once you have chosen a recycler, click 'sell now' button and follow the remaining instructions to sell your iPhone 8. Simple!
---
Apple iPhone 8
The iPhone has been scheduled for release in October 2017. Rumours suggest that some models will have a curved AMOLED display - materials of which may be supplied by their smartphone competitors, Samsung. Other models may have an OLED display. At present, we believe that Apple are still testing a number of prototypes, so we will have to wait and see exactly what the iPhone 8 will do and how it will appear.
The iPhone 8 looks like it will have a 5.8-inch edge to edge screen - this means that the 'home' button will not be on the device and the function it performs will be replaced by the touch screen itself. Apple seem to be trying to incorporate as many features as possible behind the screen, including the speakers, a front-facing (3D) camera and even the sensors. The iPhone 8 is also rumoured to have a glass case.
---
You are viewing:
Apple
iPhone 8
up to the price of:
£130.00