Sell My
Samsung Galaxy A5 2016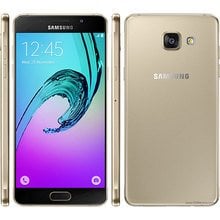 Sell your Samsung Galaxy A5 2016 with OnReycle and get the most money. We compare all major phone recyclers in seconds.
Payment

Recycler

Price

Freepost

Sameday

Period

Methods

User Rating

Sell Now

Loading recycler prices...
---
Needing little introduction, Samsung have gone from strength to strength in every industry they've traded in, since their launch in 1938. Over the years, Samsung have made its name in industries including insurance, textiles, securities, even fruit and veg which is what the company originally traded in. They are now headquartered in Seoul, South Korea and have 3 large buildings in 'Samsung Town!'
Throughout the 90s in particular, Samsung became renowned in the mobile telecommunications industry. In 1993, they produced what has been reported as the lightest mobile phone of its era, with the SCH-800. This demonstrates their ability to create innovative products that meet the demands of their wide customer base. Since 1993 the mobile phone market has changed substantially, and each year Samsung, along with their competitors, create new mobile products that exceed expectations. This is assisted by the speed with which changes and improvements in technology occur.
Such is the speed of change, that many mobile phone customers seek a new smartphone each year. Devices such as the Samsung Galaxy A5 2016 which was released as recently as December 2015, are already becoming outdated on the smartphone marketplace - upgraded by 2016 and 2017 models respectively. As they are still relatively young, however, it can be a good idea to cash in on the value of them as soon as possible - especially if you, as a consumer, have already purchased a more recent smartphone.
OnRecycle are here to help you with your mobile phone selling needs. If you have a Galaxy A5 2016 and wish to sell the device - use OnRecycle. Our easy-to-use system instantly links you with a range of recyclers who are all competing to take your mobile phone from you - paying you a fantastic price in the process!
---
About OnRecycle
The OnRecycle team works closely with some of the biggest online recyclers in the world. We are experts at fulfilling the needs of both sellers and buyers - providing a place where the two can meet to exchange mobile phones for money. Due to the time and effort we have spent forming effective relationships with recyclers, and in creating our easy-to-use system, we have become the one-stop shop when it comes to selling your unwanted mobile phones.
---
How The System Works
When you arrive on our website, simply type the name of your handset (Samsung Galaxy A5 2016) into the search bar that appears at the top of each page, and select your phone from the dropdown list. There are also handy images alongside the list, minimising the risk of the wrong phone being selected.
The next page will ask you for a few further details about the handset you wish to sell. Alter the options to let us know the condition of your device and the network it is locked with (if any). This will help us to form a rough idea of how your device looks and operates, which will in turn affect the value of your Samsung A5 2016. Rest assured that even if your phone is broken, the parts may still be valuable and therefore many recyclers will still be willing to pay a great price for it.
Once you have entered the details, the system will automatically update and you are ready to start making your decision about who you wish to sell to. Please bear in mind that, at this stage, you are still under no pressure to sell your Samsung A5 2016 handset - the quotation you have received can simply be used for your information. Furthermore, we have not taken any personal data from you, so you will not be bombarded by emails or hassled by any sales calls.
Having received a list of quotations, the ball is now in your court. Choose a recycler from the information that appears, considering factors such as price, payment period (i.e. how long it takes for you to receive the money) and the recycler's user rating. We recommend that these three things (in particular) are considered, to ensure that you sell to a reputable recycler who will pay you a substantial sum of cash, promptly.
Once you have chosen a recycler, click the 'sell now' button and follow the on-screen instructions to complete the sale of your phone. Having the money in your account means that you can start shopping for your next phone - Samsung or otherwise. If you wish to compare future purchases with your Galaxy A5 (2016), here is our brief review of the product.
---
Samsung Galaxy A5 (2016)
The A5 2016 was released in December 2015 with a high-quality specification. The device weighs just 155 grams and comes with the 'Corning Gorilla Glass 4' back panel which gives it an attractive, comfortable and modern feel.
The device's screen measures 5.2-inches and has an AMOLED capacitive touchscreen function. In terms of its picture quality, the definition is 1080 x 1920 pixels - slightly less than the S6 and S7 devices released by Samsung in 2015 and 2016 respectively.
The A5 (2016) operates with 6.0.1 (Marshmallow), though it requires upgrading as it originally comes with 5.1.1 (Lollipop). In terms of storage, the A5 (2016) has an initial 16GB, but it is possible to extend this by up to 256GB with a micro SD card. The phone has 2GB RAM.
Elsewhere, the device has a fingerprint sensor and it has been reported that the phone's battery charges quickly. The Samsung A5 (2016) is available to purchase in either black, white, gold or pink.
---
You are viewing:
Samsung
Galaxy A5 2016